Thrive Architect is one best landing page wordpress plugin. In this post I explained details about Thrive Architect Review. Thrive architect also help Us to Create the Beautiful Home Page. It is One Best plugin to Use to the Bloggers. Today's Era Every One is Using Thrive Architect for their website. Over 278+ Landing Page templates are their You can Use it Directly with Drag and Drop. You can Create the Landing Page by Your own by Drag and Drop.
Thrive Architect is also Used to Create Sale Page and to Generate Leads. It Becomes very easy to Convert visitor into Customers ( by taking Leads ) Now, a days Every Blogger Using the same tricks. By doing this Methods, They are generating Revenue more than 1$Million. Digital Dany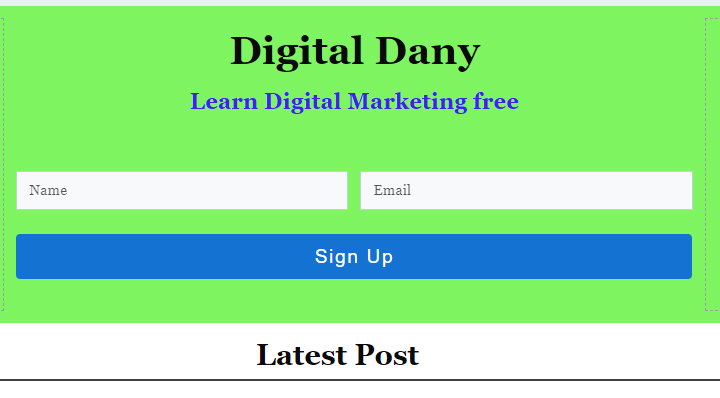 You can Create the Landing Page and Collect the Leads Like this as described above. The Above Image Name, Email and Sign Up is Created by Thrive Architect.Believe me I Just Loved this Plugin Very Much. This Thrive Architect Page Building Helped me to Create more 1000+ Leads and Eventually to Sales.
Thrive Architect Features:
Thrive Architect Gives Us the Feature called Smart Landing Pages Where You can directly Choose any smart landing Template and Also Saved Landing Template Which makes the User to to Make the Landing Page Easy and fast. The Page Loading Speed is also very Fast.Digital Dany
Sample Page Demo: given Below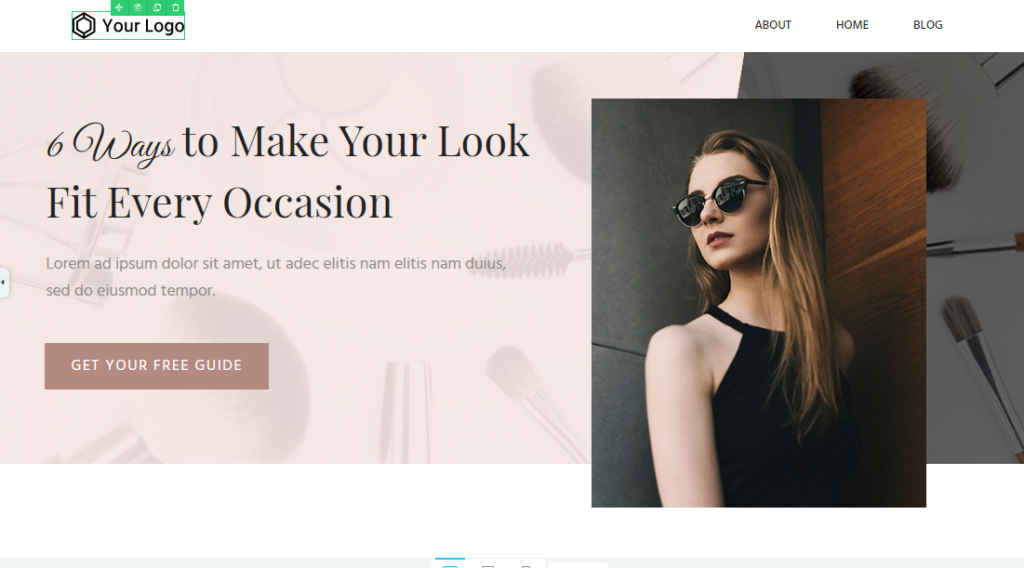 The Smart Template Which You are seeing above You can Change its Logo, About, Home, Blog, Even You can Change Image also. You ca n ADD Extra Block and Sections in Between.
Foundation elements
You can Add Elements Like Text, Add Image any Where on the Page. Create Button Symbol on the Page, Columns, Background Section, Content box, Template and Logo.
Building Block elements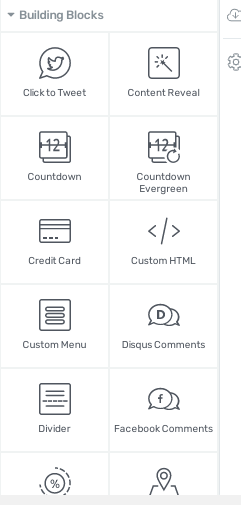 Some more Elements Features are given Like Click to Tweet, Content Reveal, Countdown, Countdown green Credit Card, Custom Html, Custom Menu, Disqus Comments Locations.Digital Dany
Elements Includes:-Progress Bars is Awesome. You can Social Share Buttons top Your Landing Page. you can Add Star Rating. Styled List. Table, Table contents,Tabs, testimonals, Toggles, Add Videos in the Landing Pages, Add Audio Sounds.
Many More features are There Must Try. Life Time Use full.

Thrive Architect reviews
Conclusion: Thrive Architect Review
Features: 4.50 Rating
Easy to Use: 4.60
Price: Afforadable ( One Time Payment)
Support: ( 24×7 – Money Back Guarantee )
Price: 19$/ month
What are the Pro's and Con's of Thrive Architect Themes?
Pros
User Interface is Very Easy.
Best Landing Page for Creating Sales.
The Support System is Great.
Over 101+ Page Templates
Works with any themes.
Cons
No third party Plugin
Thrive Leads is quite bulky.
What is the Rating of Thrive Architect?
Overall Rating:
4.5 / 5
Quality: Good
Speed: Fast
Cost: Affordable
30-Day Guarantee
100% Money Back Guarantee
If, for any reason, you don't like this amazing plugin, you can get a full refund anytime within 30 days after your purchase. If you have any issues, just get in touch with our friendly support team and they'll either help you out until you get the results you need or give you a swift refund.
Insert Styled Box
Hey, Congratulations Now you will get a gift of 100$ Worth Course free.
Yes, Friends If you Buy Thrive Architect through our link You will get Thrive Architect course absolutely free.(Take a Screenshot and Send Us)
FAQ's:
Is thrive Architect good?

Yes, Of coarse no doubt thrive architect is Best for creating Landing pages, Pre made Templates are also available. In this Article I have Explained Complete Thrive Architect Review
Do I need thrive architect?

If you want to create landing pages for Sales and Use can use to create Home page. Many more features are add…
Is thrive architect a theme or plugin?

It is a Theme. It is one of the best theme for building the website. Easy to WordPress theme and site builder—with drag and drop. Try Now
what is the Thrive Architect Pricing?

$19/mo

Paid annually ($228)
Is thrive architect free?

No, It is not free. But, It is afforable and cheap. Its price is Just $19/month.