Why so many different tool for your digital marketing to use and if you are not belonging to a technical background than it is more headache so systeme.io is alternate for all type of digital marketing tools.
When I was searching for alternative for sales funnel tools I found this systeme.io when I checked its price I was happy because it is in my budget and it is giving me free trial.
While I was exploring systeme.io I got to know that it is not a single tool but it is multiple tools for digital marketing.
After a free trial of this amazing tool I want you to enjoy this tool. You may be thinking that it is less price than it maybe not good but believe me it is fantastic.
One systeme.io can be used for creating website, sales funnel, online courses, email marketing, affiliate program management, blogging or for sales and many more.
I am basically freelancer and help people to grow their business online and after I got to know about systeme.io I suggested my clients about systeme.io.
I helped a math teacher for building his online website using systeme.io than I help him to create his math online class. After that I also taught him how to do automation of emails with the help of systeme.io.
He is using systeme.io for his webinars and also to increase his sales he is using sales funnels created by systeme.io he gave affiliate link to his students using systeme.io so he will get more students.
If you also want to be in online business you must take systeme.io because it is alternative for so many tools.
What are use of choosing single tool instead of choosing multiple tools?
first money saving because systeme.io maybe multiple tool but price is less than single tool so you will save huge amount of money.
Integrating all tools in to each other is difficult task if you have one tool than there is no tension of any integration.
Too many tools too much time consumption so basically it saves time and energy.
Remembering all those tools details is tedious task if you have one tool one detail enough.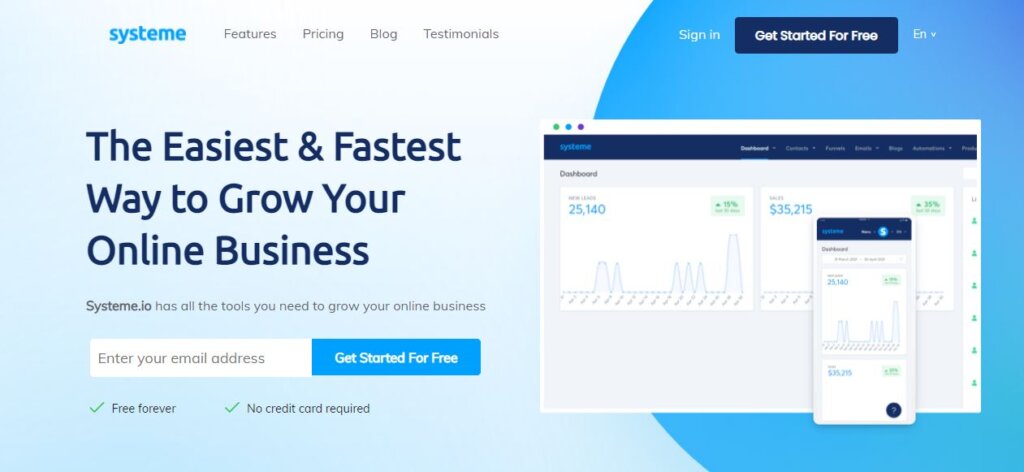 Systeme.io is alternative for following tools
Sales Funnels
Email Marketing
Website Builder
Affiliate Program Management
Business Automation
Evergreen Webinars
Online Courses
Blogging
Sell Products
Sales Funnels are modern way of websites which creates sales easily which doesn't confuse your visitor unnecessarily about so many products it will create sales in simple steps. If you are using sales funnels or if you know about sales funnels than you may heard of popular sales funnels like "click funnels, KARTRA, KAJABI".
As I mentioned earlier those three are very famous funnels and charges plenty of money now we see alternative of those three is systeme.io. Systeme io is the Cheapest Sales funnel software.
You may ask why to choose systeme.io just because it is affordable. No need to because choose because of pricing choose because it does same job as those three also it has some amazing features which I will tell you further.
Send Marketing Emails tool: if you are into a digital marketing you must know how much it is important to send a professional looking mails.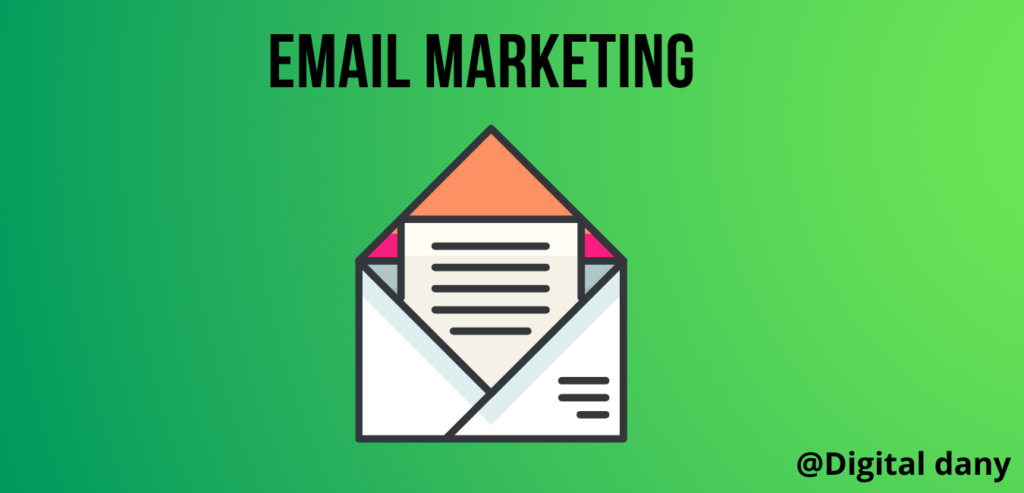 So to send professional emails that to in bulk quantity you must use email tool so know very famous email tools are mailchimp, ConvertKit, ActiveCampaign.
As I mentioned above three tools are best email marketing tools but I will recommend systeme.io because it costs less than all of those three tools.
Systeme.io work same as those three tools nothing difference there so if you chose systeme.io you may not feel any difference.
If you choose systeme.io for email marketing than you will all other tools free which you can use in same price of just email marketing tool or even less than that.
Systeme io is the cheap email marketing tool and Best email marketing tool.
Build Websites tool: you may be thinking I can build websites using WordPress for free but you will get templates which will make easy for you to build a website.
People also use some paid website builders like KARTRA, KAJABI. You may be thinking why should we use paid website builder, it is simple just to make website more beautiful and attractive.
Is systeme.io is enough for website building? Yes, it is enough for website building. But if you want to use free website builder than also systeme.io is good because you can use its other feature as paid and you think it as free website builder.
Manage Your Affiliates tool: if you have amazing product and you want to build an affiliate army than you can use tools like "click funnel".
If I have click funnel than why should I choose systeme.io because systeme.io is onetime payment afterword's it doesn't charge you like clickfunnel.
In simple words systeme.io do the same thing as clickfunnel like selling product keeping sales details creating affiliate links and tracking all details regarding affiliates.
If you are doing online business than affiliate marketing tool is very important tool. Systeme.io not only used as affiliate marketing tool but also you can use it as email marketing tool, website builder, and so on.
👉 Check Out : 25 ways to Increase Website Traffic 2021
👉 Check Out : Free SEO Checklist e-book Download 2021
Evergreen webinars tool : now everyone knows importance of webinars so basically many small or big industries need webinar tools.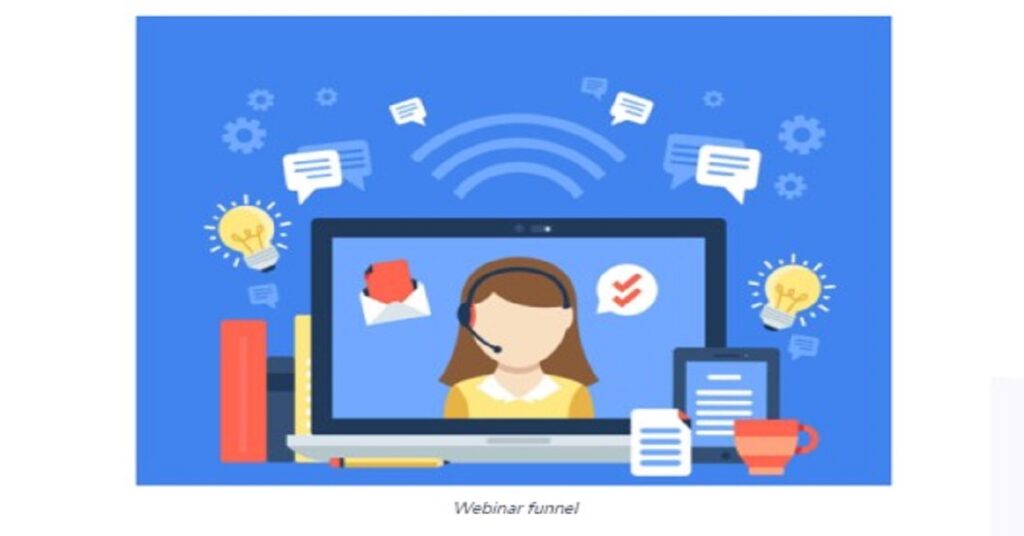 Paid webinar tools are important because free webinar tools don't have privacy and features required. If you purchased systeme.io for any other reasons than you will get free webinar tool.
Blogging : you maybe wonder that blogging required tool? Yes, some famous bloggers use tools so their blogs look pretty awesome and attractive.
Those blogging tools are many present in market but systeme.io can also be considered because of its multi tool features.
Create Online Courses tool: everyone is busy in their life so if someone want to learn something he/she looks for online courses which is why now a day's online courses are more popular.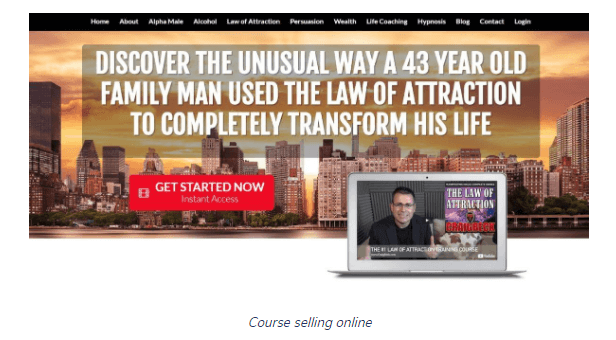 If you don't have any technical knowledge than creating an online course is too difficult to overcome that difficulty people use online course builder tools.
Famous online course builders are "THINKIFIC, teachable" but their price tag is too much and only to provide a platform for online class.
Systeme.io does the same job as those two with less price and if you want to promote your course you can use email marketing tool(systeme.io) in same price and also you can build amazing website using website builder tool(systeme.io) in same price and many more.
Automate Your Marketing tool: why people prefer online business or online shopping just to minimize their effort so to minimize your effort you must use automation.
How to create automation in business just by using tools so to make a business automation you require digital marketing tools.
I will give you an example of automation of business. Think I am a teacher teaching a subject I will create a course in systeme.io than create a sales funnel using systeme.io to improve my sales than I will give an affiliate link to people using systeme.io than I will send an email to all my students using systeme.io.
Usually email can also be send after purchase of product automatically and you can send emails by user behaviour. You can promote other products of yours or you can invite for affiliate marketing and many more.
Systeme.io Review: How Aurelien Amacker is Making $3 Million a Year with This Software Tool!
Get Free syteme io for 14 days – Click here
Conclusion: If you are in online business i.e. blogging, creatingwebsite, selling product, selling online course…etc. anyone one of these or maybe all of these are your priority than you need digital marketing tools if you purchase all those tool separately than all of your budget will be consumed by them only.
Systeme.io can help in all situation if you need only one digital marketing tool than also systeme.io price is less than other tools.
Lastly if you are beginner don't waste your precious money in those fancy tool just purchases systeme.io
If you have money than also don't go for multiple tools because integrating all those tools is big headache not only that to maintain all those tools it will consume your valuable time.
So by all these words I will recommend you to go for systeme.io free trial just use it for one-month free trial of systeme.io
Systeme.io Review 2021: Is It Worth it.
Yes, No Doubt Systeme io is one the best tool for Digital Marketers.
which is the cheap and best tool for Digital marketers?
Systeme io is one of the best tool for Digital Marketer. It is one the best tool suitable for bloggers to digital marketers.
What is the best low cost email marketing tool?
Systeme io is one the best Email marketing tool available it also comes with other features Try Now.
How much does it cost to set up a sales funnel?
To create a sales funnel you required sales funnel tools and to set up it requires lot of time. The easiest way is Creating sales funnel through systeme io.
How to sell a product or courses online?
The best way to sell the product or course online. Use systeme io software build a website, sales funnel, Automation, Email marketing….